Letter from Chairman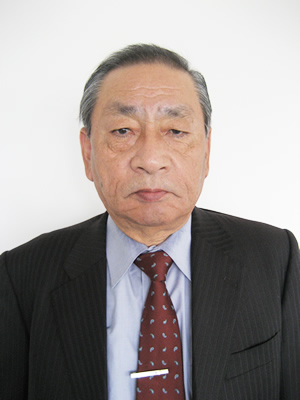 Greetings! 


I am pleased to inform you that I, Masaki Aizawa, have assumed the position of Chairman of the Fasteners Institute of Japan, taking over Hirotada Takenaka.
I would like to do my best for the development of the fastener industry of Japan and its contribution to the Japanese society. I will also greatly appreciate your further guidance and encouragement. 
Last year, the Japanese economy grew thanks to the "Abenomics" policies but on the contrary, since April this year, it's hit by the consumption tax hike. As a result, as you know, Japan's economy is recently showing very unstable movements and people have both optimistic and pessimistic views for the future. The fastener industry of Japan is no exception and facing a situation that is difficult to control. 
The challenges of the fastener industry of Japan are, for example, significant increases in manufacturing costs including electricity expense, material cost and equipment cost. There are also stronger needs for shifting production overseas while maintaining jobs in Japan and meeting customers' requirement to cut cost even further. It is therefore almost impossible for each manufacturer to independently overcome such pressures and they are in a critical situation which may even endanger their existence. The Fasteners Commerce and Industry Association has a role to play in such a situation. By standing together and jointly solvinga a variety of problems, we can ensure that the fastener industry of Japan will stay in the fierce international competition and secure a firm position in the global market. 
The Fasteners Commerce and Industry Association is also facing a new possible problem in relation to revised JIS standards for hexagon bolts (JIS B 1180) and hexagon nuts (JIS B 1181). The association is now preparing to make a public appeal to solve this problem.
The issue calls for a very close corporation between screw manufacturers and distributors. Moreover, the industry needs to facilitate development of people who are capable of working active in the front lines in the world, further strengthen technical bases and establish firm management bases which are capable of coping with rapid environmental changes. 
To meet these goals, I would like to ask all related workers in the industry to cooperate in the activities relating to skill training and evaluations, future development and publicity, and technical committee. All of the members of
Federation of Japan Fastener Merchants Cooperative Associations will of course do our best to support the further development of the industry. 
I would also like to ask many of the visitors of this site to have interests in screws and the fastener industry of Japan.
On May 23, 2014 
Masaki Aizawa
Chairman